Premier Care Dental
-
Medford, OR
Reach All of Your Smile Goals!
Welcome to Premier Care Dental!
What Sets Us Apart?
At Premier Care Dental, we offer world-class dentistry by professional and expert dentists at locations convenient to you! Get the care you need at a price that is affordable for you without compromising on quality!
If you are missing one or more teeth, dental implants are one of the best solutions for restoring your smile! Dental implants look and function like natural teeth and can give you back your confidence. There are many advantages to restoring your smile, and you can reap all of those benefits with dental implants. If you are interested in dental implants in Medford, OR, we can help! Call our office today to get started!
Benefits of Dental Implants
When teeth are missing, the surrounding teeth will gradually shift out of place. Over time, your entire smile may be affected. Plus, when there are gaps in your smile, your jaw bone will begin to deteriorate where the teeth are missing. Replacing your missing teeth not only helps boost your confidence, but also contributes to your oral health. If you are interested in dental implants, a consultation is the first step! Our team will evaluate your smile, go over your dental goals and help you build a plan to make those goals a reality. Take the first step and call today! Benefits of dental implants include:
Book Your Free Consultation
It's never too late to start your smile journey! Get the dental care that you deserve by booking your free consultation today!
The office was clean and bright and well laid out. The team was cheery and friendly. The dentist was also warm, friendly, gentle and informative.


Best dentists I have ever been to. I highly recommend Premier Care Dental!

Premier Care Dental is top-notch! They made the experience great for my son and we left with quality care! I am making appointments for my entire family. If you want knowledgeable, friendly, quality service, make your appointment with them!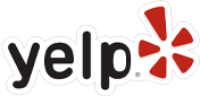 Testimonials
What People Are Saying
We don't want to just be your dentist—we want to be your friend too! It is always an honor when our patients think so highly of us, and we want to share what our friends, and your neighbors, are saying!