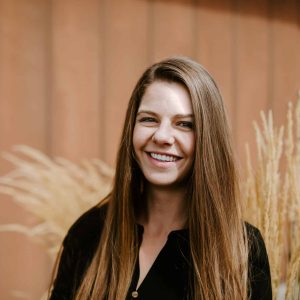 Born and raised in Redding, CA, Jennifer Michaels has an extensive background of over a decade working in the dental field. She has completed a program for extended functions dental assistants and an x-ray certification course. Her passion for helping patients improve their smiles fuels her passion for the field of dentistry. 
Joining our practice in November 2018, Jennifer has enjoyed getting to know her patients, hearing their life stories, and being a part of such an incredible team. Led by Dr. Singer and surrounded by other talented team members, Jennifer loves taking part in initiatives to improve patients' smiles.
Outside of the office, Jennifer enjoys playing with her two children, hunting, running, and hiking. Along with her son and daughter, the family also consists of a gorgeous black german shepherd and a coop of chickens.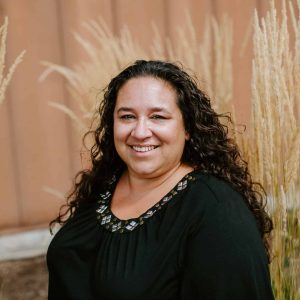 Jessica Cilione is one of our receptionists here at Premier Care Dental. She was born in Orange County California and grew up living in the northern portion of the state before moving to southern Oregon—an area she has resided in over the past 30 years. Jessica attended and graduated from Henley High School.
Jessica has been part of our practice since the summer of 2022 and has a passion for interacting with patients and coworkers. Her commitment to patient service is top-notch and one of her favorite aspects of her job is seeing their smiles before and after dental treatment. Beyond that, she loves learning about the lives of her patients and being a part of the journey toward their treatment goals.
When Jessica is not at work, she enjoys camping, fishing, traveling, and going on cruise trips with her family. Jessica and her husband have four beautiful children, eight dogs, and two cats. They also care for over 300 chickens and a dozen ducks. After retirement, Jessica plans to buy a motorhome and travel the country.
Stacy Leonard was born in Washington and has lived in several locations along the west coast. She has graduated from beauty school, and is also registered as an emergency management technician (EMT). Stacy is affiliated with the Dorris Fire Department.
Our practice welcomed Stacy as a receptionist in 2022, where she has enjoyed helping patients and providing them with excellent service. Her passion for making people smile makes her an integral member of our team. She is proud to have the opportunity to work in a practice that shares her values.
Outside of the office, Stacy enjoys meeting new people, visiting new places, and spending time with her husband and three kids. Together they enjoy camping, fishing, hiking, and traveling. Additional members of her family include three dogs, two cats, a lizard, and a fish.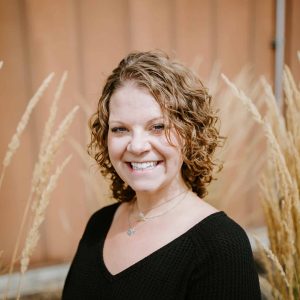 Crystal
Registered Dental Hygienist
Crystal Petersen was born and raised in Klamath Falls, OR, and currently works as a registered dental hygienist. Her education consists of a bachelor's degree in dental hygiene. Her additional studies include certification in lasers and nitrous oxide, as well as completion of all courses required for licensing. Crystal is affiliated with the American Dental Association.
Joining our practice in August 2015, she feels that she has some of the best patients and works with an incredible team. Her favorite aspects of her role include patient interaction, providing excellent care, and treating family members of all ages. Whether she is working with toddlers or elderly patients, she enjoys offering education, motivation, and compassionate interaction that promotes a positive environment in the office. Outside of work, Crystal enjoys hiking the beautiful Oregon landscape and visiting new places.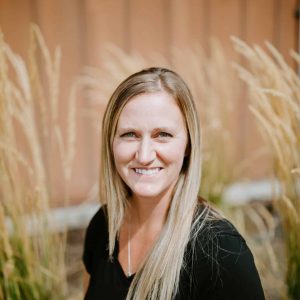 Jenny
Registered Dental Hygienist
Jenny Ivie was born and raised in Klamath Falls, OR. She attended Oregon Institute of Technology and graduated in 2017. In order to continue learning and growing her abilities as a dental hygienist, she attends yearly conferences and monthly meetings to focus on growth and improvement. Jenny has been part of our practice since early 2020.
Jenny loves her role at Premier Care Dental as it allows her to meet and treat patients from toddlers to seniors. She takes pride in seeing the progress her patients make in their oral health and loves helping them feel better about their smiles. Additionally, Jenny is always proud to work alongside her talented coworkers.
When she is not at work, Jenny enjoys going shopping, going to the lake, and walking her dogs. Her family includes her husband, Shane—a member of the air force for the past 20 years, their daughter, and a new baby on the way. She also has two energetic labradoodles and a third smaller dog.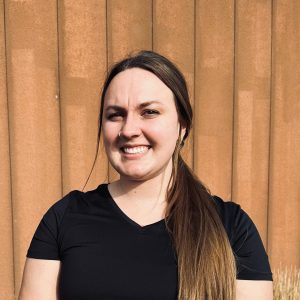 Brooke
Registered Dental Hygienist
Emily Mitchell is an active member of our team and serves as our hygiene coordinator. She was born and raised in Salem, OR, and her career in the dental field began over seven years ago. We welcomed Emily to our practice in July 2020 and have enjoyed having her on board. 
Emily loves helping patients reach their dental goals and truly enjoys every opportunity she has to interact with them. She takes great pride in ensuring that every patient receives top-notch care and attention from our team. Emily also loves the professional environment at our practice—noting that Dr. Singer and her coworkers are incredible to work with.
In her free time, Emily loves reading, planning fun activities with her kids, and going on exciting trips with them! She is happily married and has two incredible children.
Alla
Expanded Function Dental Assistant
Alla Yarington was born in Ukraine and moved to Idaho with her family as a child. As an adult, she moved to Oregon and has called it home ever since. Alla joined our practice in September 2021 as an expanded function dental assistant. Her education background includes graduating from Temecula Dental Assistant School and training under a dentist to earn her EFDA (expanded function dental assistant) title.
Alla enjoys being a part of a practice where everyone works together to learn, grow, and accomplish something together—all while having fun. She admires the team she works with, feels confident in the dental physician, and is honored to play a role in helping patients reach their dental goals.
When Alla is not at work, she loves reading, listening to audiobooks, crafting, and gaming. Above all else, she loves spending time with her family. She has three kids who are the joy of her life. Her household also includes three cats named Kitty, Pikachu, and Mickey.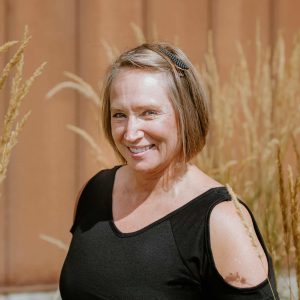 Becky
Expanded Function Dental Assistant
Becky Carte was born and raised in Gold Hills, OR. She is recognized as an expanded function dental assistant and enjoys greeting and treating every patient that enters our office. Becky joined our practice in June 2016 and has since cultivated numerous relationships with patients. She enjoys learning about their families, hobbies, and interests in order to connect and make them feel comfortable under our care. One of her favorite aspects of our practice is the people; from the patients she treats to her co-workers and amazing boss, Becky is happy to be a part of Premier Care Dental.
Outside of the office, Becky loves traveling with her husband—a master sergeant at Kingsley Field Air National Guard Base. She also enjoys spending time with her daughter and four grandchildren. Becky is a true animal lover; she owns a playful shih tzu named Bandit, a duck-tracking black labrador named Athena, and a snack-loving labrador named Nala.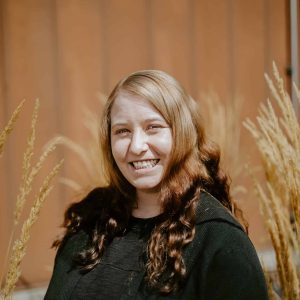 Nicholle Wright was born in Modesto California and raised in Waterford California. She attended Kaplan College for her education and joined our practice in July 2019. One of her favorite aspects of working with us is enjoying a healthy and happy work environment. She also loves the opportunity to be a part of the patient's experience and see their smile transformations.
Outside of her role as a dental assistant, Nicholle loves spending time with her family. She has a husband named Wes and a daughter named Madeline. Together, they enjoy walking the dogs, playing board games, and taking long drives. She is proud of her hard-working husband and how kind-hearted their daughter is; above all else, Nicholle believes that family time is the best time. Other members of the family include their dalmatian named Beau, their german shepherd mix named Rosie, and french bulldog named Milo.