5-Star Rated
Pediatric Dentist on

MAKING APPOINTMENTS COMFORTABLE
FOR INFANTS, CHILDREN, AND TEENS
If you are in need of dental care, our FREE exam and x-ray special can help you understand how to care for your smile. At no cost to you, we invite you to our office for an examination and discussion of your needs! Our team is ready to help you maintain a healthy smile. Call our office today to schedule your free visit!
*New patients only. Cannot be combined with dental insurance or other offers.
Are you in need of a dental crown? We can help! For just $790, our team will place a customized, quality crown that blends in naturally with your smile. Preserve your natural tooth and give your smile the care that it needs by scheduling your visit with us today. You'll be back to smiling, eating, and laughing confidently again! No insurance needed!
Best dental experience I've ever had! I am so lucky to have found Premier Care Dental!
Best dental practice I have ever been to. I highly recommend Premier Care Dental!
The doctor was excellent and kept me calm, knowing that I had a fear of dentists.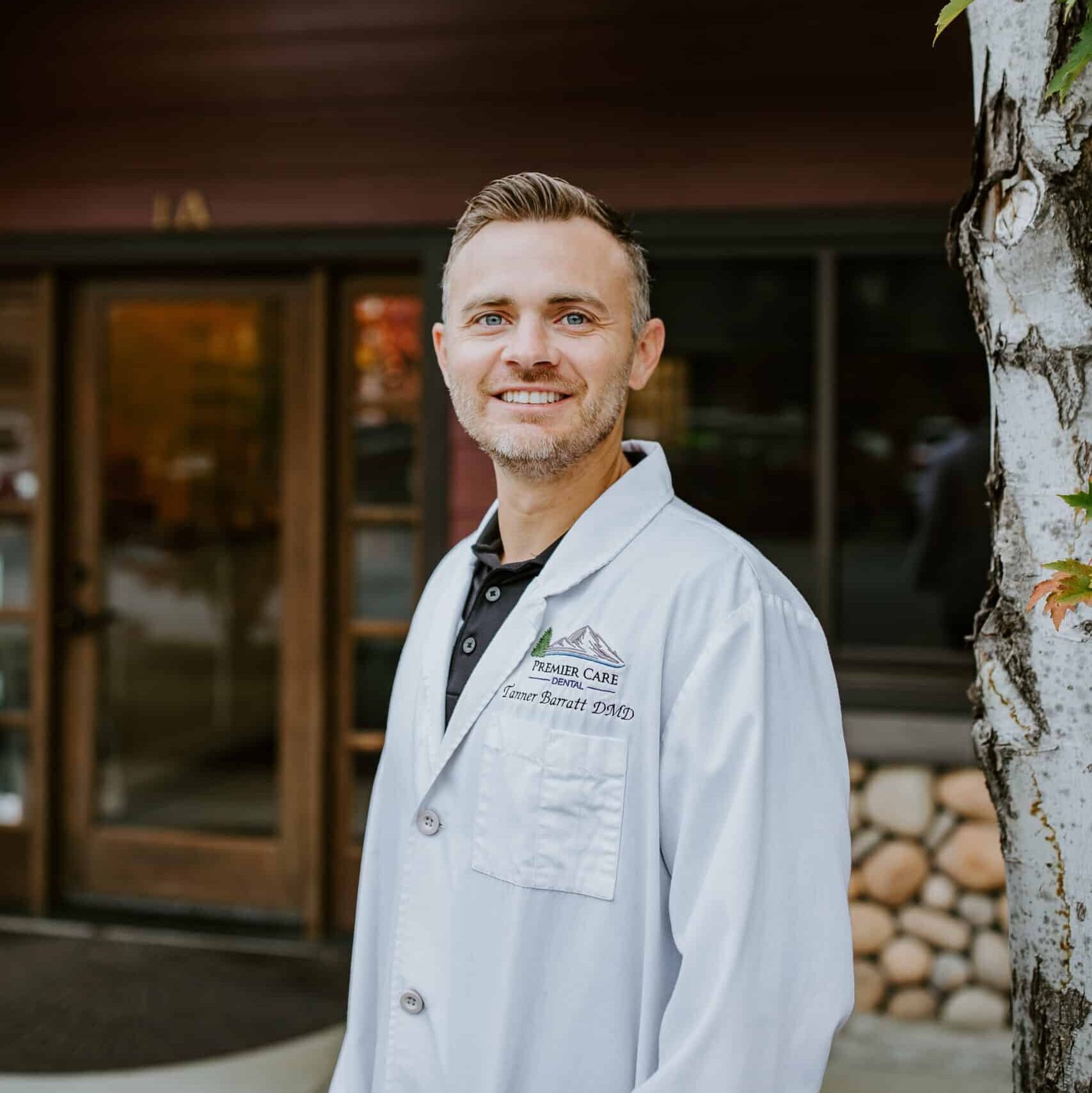 Dr. Tanner Barratt has been practicing dentistry for seven years and counting. He looks forward to helping many more people restore their smiles and relieve their pain well into the future. Dr. Barratt attended Brigham Young University before pursuing his doctorate at the University of Louisville.

Dr. Barratt is currently a member of the Rogue Excellence Study Club. In this study group he has joined with other general dentists and specialists in Rogue Valley to stay on the cutting edge of dentistry and focus on multidisciplinary care.