5-Star Rated
Pediatric Dentist on

MAKING APPOINTMENTS COMFORTABLE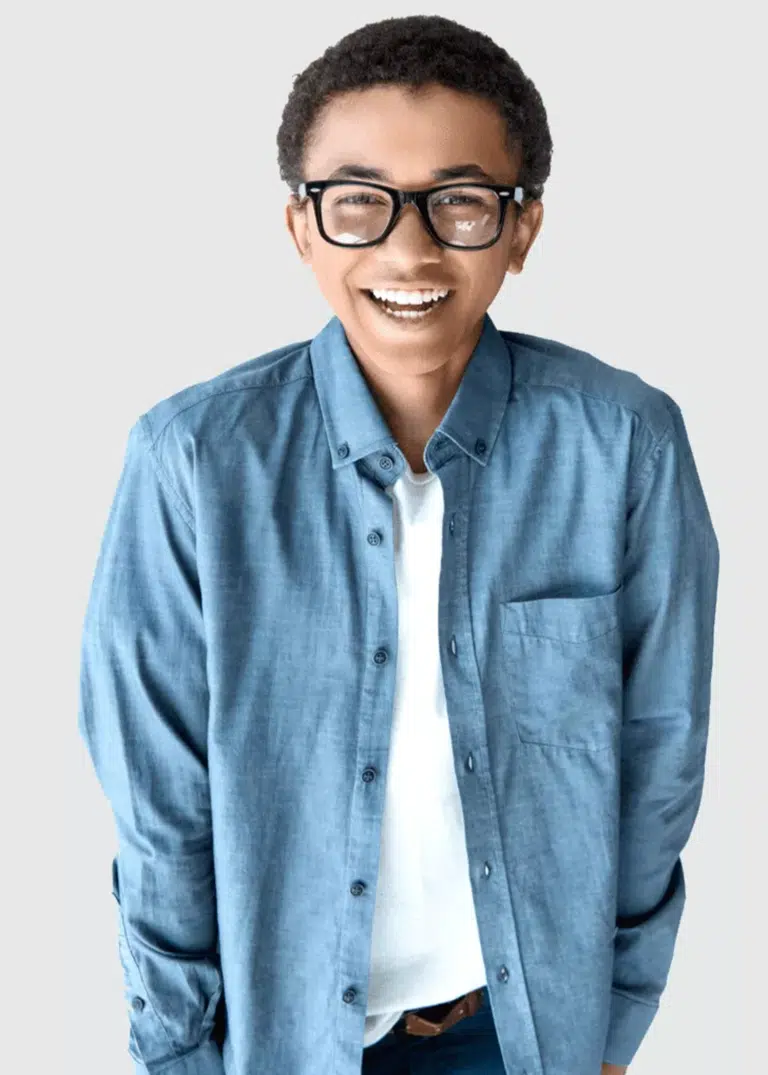 FOR INFANTS, CHILDREN, AND TEENS
If you are in need of dental care, our FREE exam and x-ray special can help you understand how to care for your smile. At no cost to you, we invite you to our office for an examination and discussion of your needs! Our team is ready to help you maintain a healthy smile. Call our office today to schedule your free visit!
Are you in need of a dental crown? We can help! For just $790, our team will place a customized, quality crown that blends in naturally with your smile. Preserve your natural tooth and give your smile the care that it needs by scheduling your visit with us today. You'll be back to smiling, eating, and laughing confidently again! No insurance needed!
The office was clean and bright and well laid out. The team was cheery and friendly. The dentist was also warm, friendly, gentle and informative.
Best dentists I have ever been to. I highly recommend Premier Care Dental!
Premier Care Dental is top-notch! They made the experience great for my son and we left with quality care! I am making appointments for my entire family. If you want knowledgeable, friendly, quality service, make your appointment with them!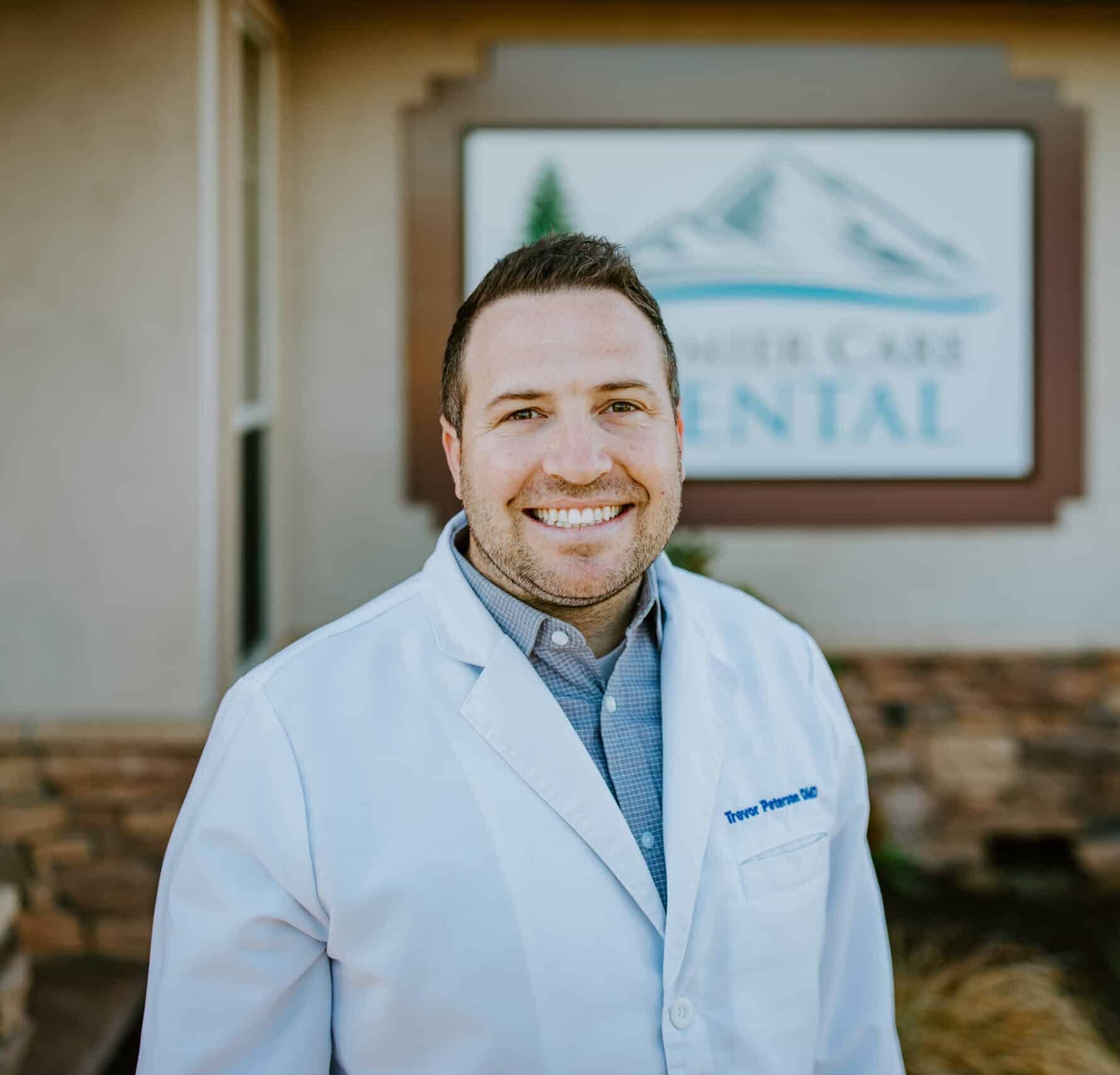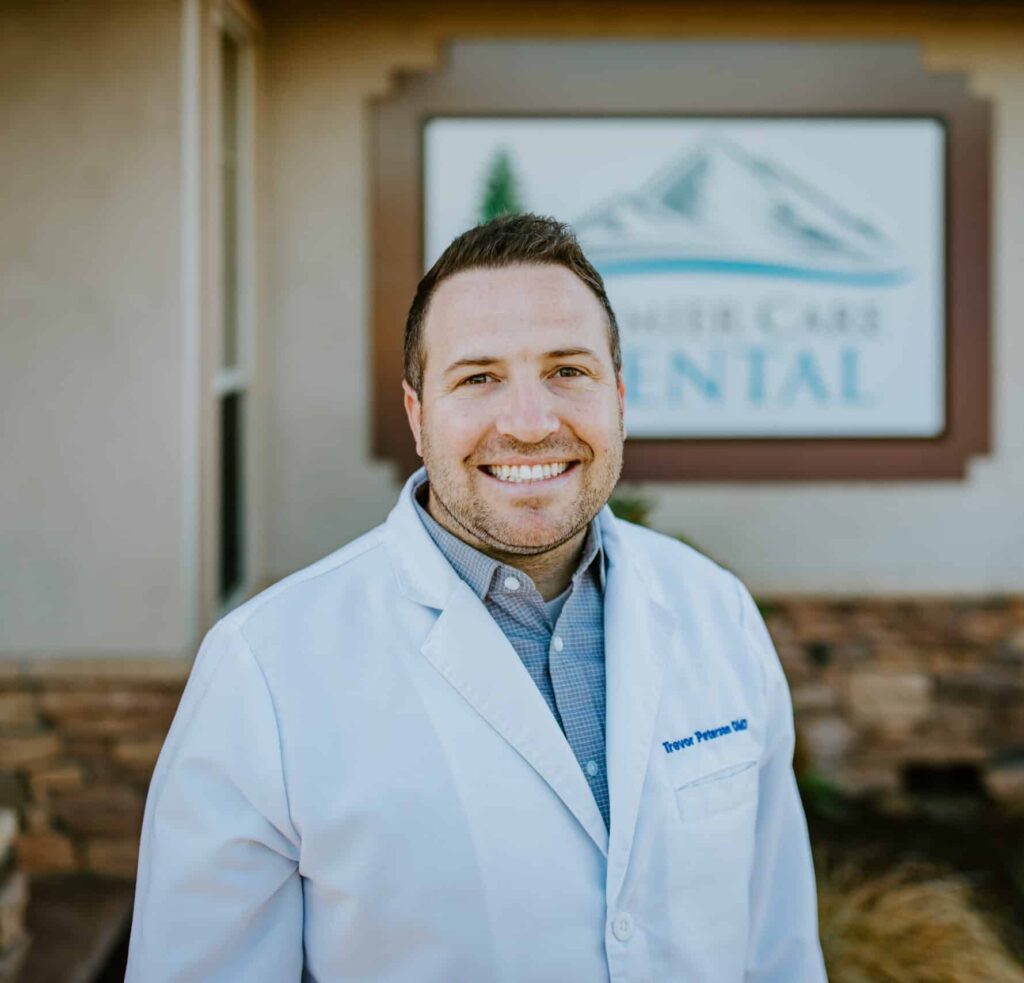 Dr. Trevor Peterson has been working in the dental field for seven years so far, and he thinks there's nothing better than being able to help people smile confidently through his work! He studied at Southern Utah University and then earned his doctorate at the University of Nevada in Reno. He also has advanced training in minimal sedation and dental implants. His favorite part of his job is getting to know his patients over the course of their appointments. Dr. Peterson hails from Las Vegas and has three children who are five, three, and one years old. When he isn't busy at the office, his hobbies include rafting, playing the piano, hiking, and spending time with his family. He also speaks Korean!